Lameroo Country Music Festival, SA
April 2018 was another outstanding success !
Dates for the next Lameroo Festival are 3rd - 5th May 2019.
This will be a 10th Birthday Festival, so don't miss out ...
more details to follow soon ...
At The Lameroo Memorial Hall, S.A.
The Lameroo Country Music Festival was launched by Big River Entertainment in 2010 and has become one of the most successful and popular music festivals in SA. Country Music enthusiasts travel from all over Australia to enjoy a first class event staged in this magnificent venue that is nestled in this picturesque rural town.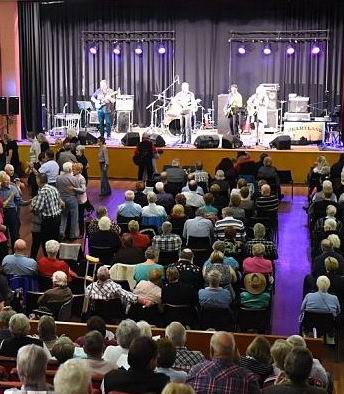 FRIDAY
night kicks off with the popular "pre Festival Dance & Show " 7pm - 10pm in the Main Hall.
Ticket price TBA
Barbeque Meal & Refreshments will be available for purchase prior to the dance.
SATURDAY - a variety of local and interstate artists in both the Main Hall & The Supper Room from 11am - 10pm. Ticket price TBA
SUNDAY- Farewell Breakfast & light entertainment in the Supper Room.
Ticket prices TBA includes breakfast and entertainment.
The Lameroo Memorial Hall features a huge Auditorium / Main Hall, with both tiered and ground seating.
There is also a spacious dance area.
The Supper Room is a more intimate atmosphere featuring an "easy listening" style of entertainment.
Meals, snacks & refreshments are available at reasonable prices and all profits after costs is distributed to various local organisations and community projects.
The 2019 Artists - CRAIG GILES, KINTA, HEARTLAND, WAYNE HORSBURGH, SHARON HEASLIP, N.Z's Premier Country Duo ANNETTE & KIM, GRAEME HUGO, JOHN LECNER, JAY J SHANNON, KERRAN KEATS, HEARTLAND and more ....
Lameroo Country Music Festival is proudly supported by
the Southern Mallee District Council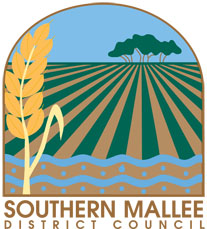 TICKET, CARAVAN & CAMPING ENQUIRIES
Phone Kath on 08 8576 3395
ALL OTHER ENQUIRIES
Contact Big River Entertainment Phone: 0408 597 307
or email roz@bigriverentertainment.com.au

TICKETS for the 2018 festival will also be available on-line at www.ticketebo.com.au/lameroocmf
(the easiest, quickest and safest way to buy tickets)